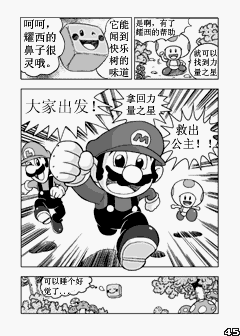 Message Block: "Hoho, Yoshis have very sensitive noses. They can follow the smell of the Super Happy Tree."
Toad: "Yes, with the help of Yoshi, we can find the Power Stars!"
Mario: "Let's go, everyone! Find the Power Stars and save the princess!"
Message Block: "Finally, I can get some sleep…"